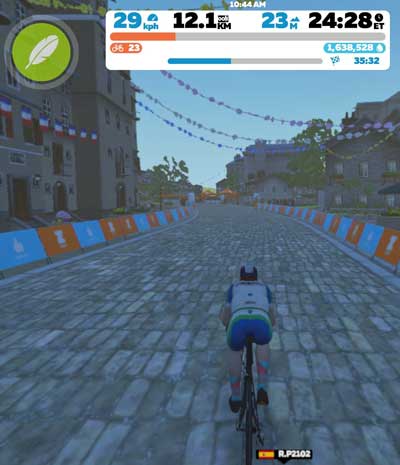 Tuesday, January 11, 2022: A couple days ago I rode the first stage of the Tour de Zwift. A month long event which happens only once each year. There were 3000 riders in that event and I ended up in the last 10% of the riders across the finish line. That didn't have me concerned until today.
Today I rode with the ZZRC group for a 60 minute ride. This is a group I rode with last year and had no problem staying with the group. However, today the group rode away from me and I couldn't match their pace. I did finish the ride (click the photo to see the end photo). However, I was very near the tale end of the riders.
It makes me wonder if my conditioning is not keeping up with my reduction of strength due to age. On the other hand I have experienced this before when I was much younger. In that case I had been training wrong and breaking down my body rather than building it up. That could be happening now I just need to continue monitoring my heart rate to be sure I'm within my strengthening heart rate.